About Zoë Eakle and Open Sky Counselling
Change is possible and so much easier with help.
We all have amazing resources inside of us for meeting all that life brings. Nurturing these gifts with you is the work do I as a therapist.
Often when we face difficulty in our lives we want change, understandably we want to feel better. The map for this kind of change exists within all of us but rarely comes only from our heads, it also tends to involve our nervous system and ideas about ourselves and the world that we have  held for a long time often in an unconscious or automatic way. Solid, dependable change tends to develop over time as a result of tending to our inner as well as our outer world. The thing is, it's hard to do that without trust worthy reflection and support. That's where having a therapist who is a good fit for you can make all the difference. 
Our relationships with ourselves and others are basic to our well being, when it comes to those relationships challenges are pretty much inevitable. Finding our way through those challenges is how we stretch and grow. When we get stuck it can seem like that's just the way we are or the way things are.
I would like to help you in opening up a sense of greater possibility for yourself. The way I go about doing that is unique the individual but there are some basic similarities. I do my best to create an open curious space for you. As that happens you may find you have more room to understand our own unique blue print and the inevitable impressions from living that have been layered ontop of it and help create who you are in the world. When this happens you might find yourself generally more able to be present and compassionate with yourself. This may lead to more patience with yourself and more comfort inside your own skin as well as an increased awareness of where you and your needs end and the needs of others begin. Increased patience and comfort in turn allow for more breathing space between feelings, thoughts and actions. That space might give you a lot more room for creative options in difficult situations.
You will of course continue to face challenges. Life is full of them. Your relationship to yourself and others in the middle of it all can change a great deal for the better though, and that can make all the difference. This process also tends to feed on itself making more positive change easier as time goes on. 
Learning to accompany ourselves is a process that never truly ends. It is a process that I am still growing from and hope I always will be (though some days I'm sure we'd all like to press pause for awhile) I can honestly say that it has become much easier over time to be gentle with myself and others in the middle of my own struggles. It has also gotten easier to be open to the possibility that there might be something to discover there, perhaps a slightly easier way of being in the world, maybe even bit of joy or lightness I had forgotten about myself. I have also witnessed first hand many times, the work of therapy creating lasting positive change in the lives of others. Witnessing this and being part of it leaves me deeply grateful to my clients and the work we do together. I would be honoured to support you on your path of discovery.
My primary areas of focus and experience as a therapist are working with individuals particularly around issues of loss, trauma, anxiety and relationship struggles, I also frequently work with couples to help improve their relationship with each other as well as with children and teens on a variety of issues with a particular emphasis on the impact of divorce and separation.
I welcome people of all gender identities and preferences and of all cultures, abilities and class backgrounds in my practice. I am committed to working with myself and with others in the ongoing process of recognizing the places where assumptions need to be addressed both in myself and in the world around me.
For more about me and my background and education go to About Zoë. For more about specific therapeutic offerings go to the drop down menu under specialties or to book a free consult now call (250) 370-0980 or send me an email from the contact page.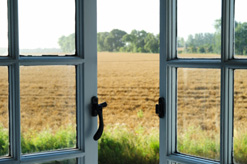 "In the middle of difficulty lies great opportunity."-Albert Einstein